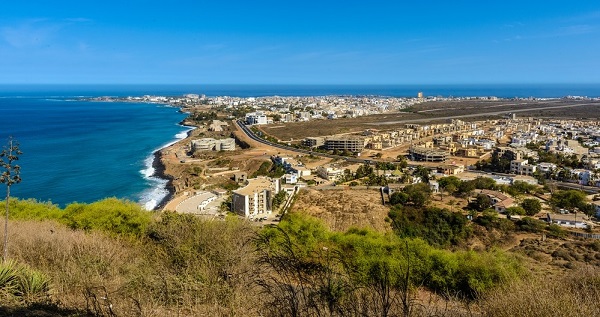 The West African region faces some significant challenges in tacking climate change in its regionally important coastal zone. The coastal zone accounts for about 56 percent of the GDP of the West African coastal states, hosts more than 50 percent of its urban population and is home to more than 31 percent of the regions' total population. At the same time, it faces widespread problems with coastal hazards. 
The intergovernmental West African Coastal Observation Mission (WACOM) has been established to coordinate the regional coastal management efforts and is implementing a wider program for sustainable development of the coastal zone. To support this effort, the Coastal Hazard Wheel has been identified by WACOM as a unifying framework for standardized coastal communication and hazard management at local to regional level in order to improve coastal adaptation and coastal governance. 
Through a request from WACOM and nine West African countries to the UNFCCC Climate Technology Centre & Network, a West African coastal classification, hazard management and standardized communication scheme has been implemented by a consortium of international and regional expert consultancies. The activities should support the broader coastal management efforts for the West African coastline and further information on the activities can be found on the technical request page of the UNFCCC Climate Technology Centre & Network.